View Our Candidates for Election 2022
March 23, 2022
This year, we have two candidates for election to our Board of Directors. Meet the candidates by reading their bios below:
Anthony Brown
Logan Morse
ANTHONY BROWN, ASSOCIATE BROKER, ROYAL LEPAGE ATLANTIC

Time Licensed
12 years
Degrees / Designations
BRSS
Director / Committee Experience
Board of Directors - NSREC
Forms Committee Chair - NSREC
Education Committee Chair - NSREC
About Me
People have opened many doors for me; I have a loving family, great friends and the support of many people that have guided and mentored me. I am Anthony Brown and giving back to the people around me defines my life; I focus on bringing more than is needed to every aspect of my life and every relationship I have, everyday.
I fell in love with real estate towards the end of my first year in University when I bought a two-unit property that I lived in and managed. I was fascinated by the concept of real property and real estate as a means of generating income. After I graduated from the University I entered the corporate world in a Senior Management role. There were a lot of things I enjoyed about running a company and if things had happened differently I may still be working for the same company today.
In January of 2009 my life took a crazy turn, on a day like any other I was walking on the side of the road and I was hit from behind by a minivan. I woke up from a coma completely paralyzed on the left side of my body. I was determined to make a full recovery.
After I had recovered from my accident I decided I was going to pursue my dream of selling real estate, as it turns out, I was always meant to be in the real estate industry. I have achieved many successes in my roles in Real Estate and it has opened many doors for me including my own personal real estate investing, real estate coaching, speaking and training. I've really enjoyed my six years on the board and my time chairing both the Forms & Education Committees but my work is not done.
LOGAN MORSE, SALESPERSON, ROYAL LEPAGE ATLANTIC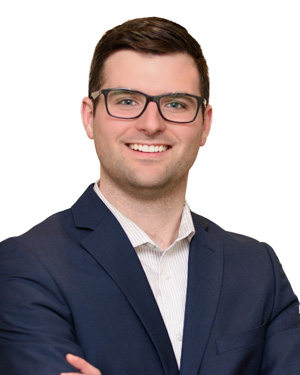 Time Licensed
Three years
Degrees / Designations
Bachelor of Business Administration
REALTOR®
Certified Executor Advisor
Director / Committee Experience
Complaints Review Committee member - NSREC
MLS Committee member- NSAR
Finance Committee member - CREA
Vice-President - Valley Regional Hospital Foundation
President - Annapolis Valley Apple Blossom Festival
Chair of the Audit Committee - Municipality of the County of Kings
Investment Advisory Committee member - Town of Kentville
Director - Centreville District Community Development Association
Committee Member - Centreville Area Advisory Committee
About Me
Since first being licensed as a Real Estate Salesperson, I have had an interest in serving on the Nova Scotia Real Estate Commission. Nova Scotia's self-regulation and the work that NSREC does for our industry is commendable and I believe that I have the skills and desire to make a meaningful contribution to our industry.
My interest in real estate began at the age of 19 when I decided that I wanted to build a duplex as my first income property – I had the desire to follow in the footsteps of my grandfather who was a developer. After receiving a 'good luck' nod from my parents I visited 5 banks who all denied my request and one who suggested that in 10 years I would have steady income and be ready to go. 10 years sounded like a lot of missed opportunity to me and through perseverance and determination I found a lender who, after admitting there wasn't much of a business case here, would do the deal.
While still enrolled in university, I built that duplex and began purchasing rental properties. By the time I graduated I had 4 years of landlord experience under my belt and set off to obtain my real estate license.
Over three years later and I have thoroughly enjoyed my time in the industry. I have taken every opportunity available to advance my knowledge – most recently taking the broker licensing course and passing the exam in February.
Volunteerism and community service are two very important aspects of my daily life. I thoroughly enjoy helping people – I live to give. Through my many volunteer roles and directorships, I've gained a diverse set of skills which I am confident would be a benefit as a Commissioner. I respectfully ask for your vote.