Put the Self in Self Regulation: Nominate yourself for our Board of Directors
February 16, 2017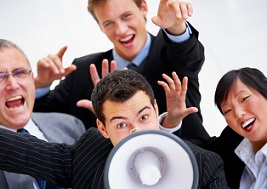 The Commission invites interested licensees to nominate themselves to fill one three-year term with the Commission's Board of Directors.
Licensees must be in good standing to be eligible to be nominated. Good standing requires the nominee to have not been found guilty of violating the Commission's Act or Bylaw, or the code of conduct of the NSAR in the past two years.
The Commission Board of Directors meet five times per year and the newly elected Commissioner has the opportunity to serve on other committees.
Download the 2017 Nomination Form
The deadline to submit your nomination form to the Commission is March 21st at 4:00 p.m. If you have questions about the application requirements, election process or time commitment involved, please contact Peggy Kell at This email address is being protected from spambots. You need JavaScript enabled to view it..
Related Articles