View our Candidates for Election 2021
March 23, 2021
This year, we have four candidates for election to our Board of Directors. Meet the candidates by reading their bios below:
Taqi Hashmi, Salesperson, Better Homes And Gardens Real Estate Atlantic
Time Licensed
7 months
Degrees / Designations
• Post Graduate Diploma in Local Government & Administration
• Master of Science in Electronics
• Bachelor of Science in Electronics
• Canadian Transportation Agency: How to assist persons with disabilities.
• Certificate of Excellence for outstanding of performance and contribution in the organization of IT Commerce Network
• Training Course on National Human Development Reports
Director / Committee Experience
• Ground Transportation Committee Member, 2019-Present, Halifax Stanfield International Airport
• Board of Director, 2018-Present, PCANS Chief settlement officer-Real Estate
• Assistant Director, worked 10 years in an organization responsible for city Planning and Development of Sub-Division
About Me
Hi, my name is Taqi Hashmi, I immigrated to Canada and settled in Halifax, NS. I am proud to be a resident of Nova Scotia and very much involved in the community.
I am one of the founding members of PCANS. PCANS is a not-for profit association. Organization is also heavily involved in assisting newcomers in settling down in Nova Scotia.
I have been on the board of PCANS since 2018. Initially I volunteered to work on membership engagement and development. Currently, I am serving as chief settlement officer of PCANS, and my role is to provide settlement support to immigrants and Canadians coming to Nova Scotia from within Canada and outside. Attending to inquires of newcomers and potential as part of involvement in executive council committee.
My community involvement also extends to being a representative on the Halifax Stanfield International Airport Ground Transportation committee. I am very much involved in development and growth of Halifax Airport as a being major Hub of business and tourism. I also bring City development experience from abroad that makes me well grounded candidate for the position as Nova scotia is on the path of massive development and growth. My community involvement as well as my background in urban housing development helps me to understand the challenges and constrains faced by the Community.
I am ready to take on these challenges had on, so please consider me for the Position.
---
Gary Mailman, Salesperson, Exit Realty Inter Lake

Time Licensed
Eighteen years
Degrees / Designations
Bachelor of Education, CRA P.App
Director / Committee Experience
Previously served on the NSREC Board from 2016-19, the Licensing Committee, and the Education Task Force. Also have served on multiple committees at NSAR and am a Past President
About Me
For those of you I have not meet, my name is Gary Mailman and I have been a licensed salesperson for 18 years with Exit Realty Interlake in Bridgewater. During those 18 years I have been very active within the Real Estate Industry, serving on numerous Committees with both NSAR and NSREC. I have also had the pleasure and humble experience serving as a President of NSAR, which allowed me to meet many Industry members across the Province and discuss issues and concerns in every Region of our Province.
If elected to serve on the Board at NSREC, I will bring experience, passion, and the willingness to listen and speak up on issues / concerns. NSREC has a very important role to play within the Real Estate Industry here in Nova Scotia. Although I believe NSREC has done a better job as of late communicating with Industry Members I still see room for improvement, which can only help in serving and protecting the consumer. I believe my experience, especially in this crazy market over the past year, will be an asset to the Board, Industry, and the Public. I also feel the Board at NSREC needs to have equal representation of members from both urban and rural areas and from as many different Brokerages as possible. At this time I would like to thank you for your consideration and hopefully your support for my endeavour to serve the Industry and Public on the Board at NSREC.
---
Logan Morse, Salesperson, Royal LePage Atlantic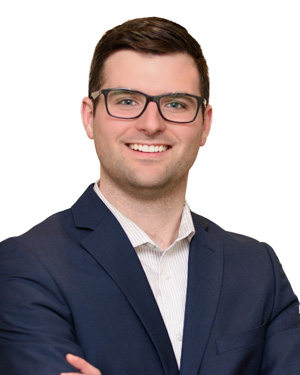 Time Licensed
Two years
Degrees / Designations
Bachelor of Business Administration
Director / Committee Experience
• Treasurer/Director of Valley Regional Hospital Foundation
• President of Annapolis Valley Apple Blossom Festival
• Director of Centreville District Community Development Association
• Committee member of County of Kings Audit Committee
• Committee member of Town of Kentville Investment Advisory Committee
About Me
Logan has lived in the Annapolis Valley his whole life and is a passionate entrepreneur. He is an active community volunteer and a member of several community-interest organizations. Logan holds a Bachelor of Business Administration degree from Acadia University, majoring in Accounting. Along with being a licensed REALTOR®, Logan owns and manages a real estate portfolio investment portfolio in the Annapolis Valley. While his professional career focuses on real estate, he dedicates many hours to community initiatives. Logan is the treasurer and a director of the Valley Regional Hospital Foundation, president of the Annapolis Valley Apple Blossom Festival, and a director of the Centreville District Community Development Association. Logan has volunteered for Junior Achievement Nova Scotia and Inn From the Cold. Logan was an army cadet and is now employed by the Department of National Defence as a reservist officer, and works with the Canadian Cadet Organization. In 2018 and 2019 he was selected as an escort officer for an Army Cadet international exchange to Netherlands, Belgium, and France.
---
Kimia Nejat, Salesperson, Exit Realty Metro
Time Licensed
One year, seven months
Degrees / Designations
Bachelor of Arts with Honours in Psychology
Director / Committee Experience
Psychology Society, MSVU
About Me
Hi, my name is Kimia Nejat and I'm hoping to be elected to the Board of Directors. I have been a Salesperson since August of 2019 and although I am relatively new to the business, I believe that is an advantage. Though I have not yet sat on a committee in organized Real Estate, I was part of the Psychology Society in university so I understand the importance of varying opinions and active listening.
Being new to the industry, one positive stands out: I am gaining lots of experience with the added benefit of not being jaded by the industry yet. If all of the industry members are highly experienced, a fresh perspective is missing. As a young person, I look at the world a little differently and the cohort I am from would bring a different outlook to topics and issues. One thing to point out is that I am a very just person. If something is not fair, I am not afraid to stand against it. With that being said, I do not make such decisions or opinions without giving them thought; I use an unbiased, critical approach while maintaining ethics and honest treatment. As the new By-laws come forward, this way of thinking would be beneficial as I will merge together what is practical for industry members and what is best for members of the public.
I believe the Commission should reflect the public that it serves; it should reflect the industry members it governs. Members of the public, as well as industry members, are different ages and races and to not reflect that around the table would be a disadvantage. A piece of the puzzle seems like it's missing and I think I would be a good fit!
---