View our Candidates for Election 2019
March 27, 2019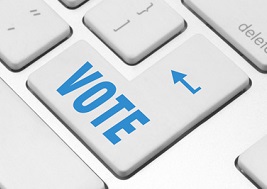 This year, we have four candidates for election to our Board of Directors. Meet the candidates by reading their bios below:
Anthony Brown, Salesperson, Royal LePage Atlantic

Years Licensed
Nine years
Degrees / Designations
Bachelor's degree UNB
Director / Committee Experience
Commissioner NSREC Board of Directors
Biography
People have opened many doors for me; I have a loving family, great friends and the support of many people that have guided and mentored me. I am Anthony Brown and giving back to the people around me defines my life; I focus on bringing more than is needed to every aspect of my life and every relationship I have, everyday.
I fell in love with real estate towards the end of my first year in University when I decided that I was not going to pay rent; I bought a two-unit property that I lived in and managed. I was fascinated by the concept of real property and real estate as a means of generating income. After I graduated from the University of New Brunswick in 2008, I entered the corporate world in a Senior Management role. There were a lot of things I enjoyed about running a company and if things had happened differently I may still be working for the same company today.
In January of 2009 my life took a crazy turn, on a day like any other I was walking on the side of the road and I was hit from behind by a minivan. I woke up from a coma completely paralyzed on the left side of my body. I was determined to make a full recovery; there are one hundred stories I could share with you about my journey. I gained a lifetime of knowledge and insights through this difficult time in my life.
After I had recovered from my accident I decided I was going to pursue my dream of selling real estate. As it turns out I was always meant to be in the real estate industry. I have achieved many successes in my role as a licensed Real Estate Salesperson and it has opened many doors for me including my own personal real estate investing, real estate coaching, speaking and training.
My passion for learning and growth drives me, it is constantly pushing me to do more and move forward
in life.
---
Roger Burns, Broker, Roger Burns Real Estate Ltd.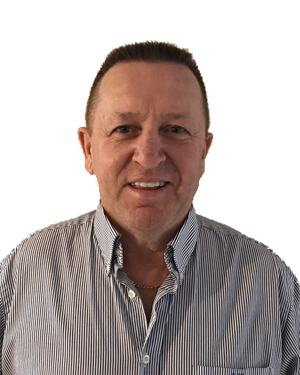 Years licensed
25 years
Biography
My name is Roger Burns, and I have been in the real estate industry for over 25 years. The past 15 of those years have been in the capacity as owner/broker of Roger Burns Real Estate Limited in Cape Breton, NS.
By way of background, I grew up in a family with 14 siblings in Sydney River, NS. My father started his own heavy equipment operation before I was born. From a very early age, I worked alongside my Dad and brothers operating heavy equipment on construction sites throughout Cape Breton Island. This is where I learned that success requires hard work, commitment and lots of energy. In 1994, I decided to make a career change and obtained a real estate license - a decision that I am very happy with today. It was just a natural progression for me to move forward and start my own real estate company obtaining my broker license from the NSREC in 2004.
For the past 25 years, I have applied the same principles and ethics in the real estate industry that were taught to me by my family's example. I am a past member of the NSAR Board of Directors having served in that position for six years on various committees such as the Education Committee and the MLS Committee. I am also a past member of the NSREC Board Directors for six years where I served on various committees. I believe it is important to give back to the industry and to be accessible as well as open and honest when dealing with arising issues and concerns. I strongly believe in the practices of accountability and prudent financial management and work hard to ensure these practices are adhered to.
I am currently a proud Rotarian and sit as a member of the International Committee of the Sydney Sunrise Rotary Club and chair the Interact Committee. I am also a member of the Men's Brotherhood of the Sydney River United Protestant Church where our goal is to fundraise for church activities. I see great value in giving of my time and energy to support worthwhile activities that benefit my community, and I bring this same level of commitment to the real estate industry.
Given my 25 years of experience in the real estate and my commitment to ensure the best possible practices are achieved, I believe I can make a difference in our industry as a member of the Board of NSREC, and it would be an honour to serve.
---
Minerva MacInnis, Managing Associate Broker, Re/Max Park Place Inc.

Years licensed
14 years
Degrees / Designations
MCN - Master Certified Negotiation, Re/Max Hall Of Fame, Business Coaching Practioner
Director / Committee Experience
NSAR Education Committee
Biography
I started my Cape Breton real estate career 14 years ago with Century 21 Bayside and joined Remax Park Place 6 years later where I am a Managing Associate Broker working out of Baddeck. My business serves both urban and rural properties and covers a widespread catchment area.
I embrace educational and professional development opportunities offered to Realtors® and recognize the importance of keeping this industry professional if it is to be respected and relevant going forward. My personal interests include communication and after a number of years involving in-class and on-line programs I am trained as both a Business Coach Practitioner (Business Coaching Advantage/Toronto) and Master Certified Negotiation Expert (The Nature of Real Estate/Whistler).
My work experience, training and volunteer involvement is diverse and included being a Secretary with NSP, Administrator of both a small community development health centre and CAP site, Researcher for St FX sponsored community development project and so on.
What motivates people intrigues me as does the behaviour of real estate professionals and leadership towards one another and the public. We are the public faces of the Industry and responsible for our professional reputations as well as our clients and their transactions.
---
Gary Mailman, Salesperson, Exit Realty Inter Lake

Years licensed
16 years
Degrees / Designations
Bachelor of Physical Education with a Teaching Certificate from Acadia University, Canadian Residential Appraiser from the Appraisal Institute of Canada
Director / Committee Experience
Current NSREC Board Member, Chair of the NSREC Licensing Committee, Education Task Force Member, Past NSAR South Shore Regional Director, Past NSAR President, currently serving or served on PMAC, PAC, MLS, PSC Committees
Biography
For those that do not know me, my name is Gary Mailman and I am a salesperson with Exit Realty Interlake, located in Bridgewater. I have been licensed for 16 years, and for a large majority of that time, I have been involved with either NSAR or NSREC volunteering on committees, a Past-President of NSAR, serving on NSREC Board of Directors for the past 3 years, and Chairing the Licensing Committee for the last 2 years. I also served on the South Shore Regional School Board for 7 years, two of those acting as Vice-Chair.
I have always been a person to speak up and advocate for change. I believe in a common- sense approach, and listening to all sides of a debate before making a decision. Having served for the past 3 years on NSREC, it has been very interesting, trying to balance being an advocate for both the public and the Industry. The Regulator has a very important job of making the sure the public is protected in a real estate transaction by setting out rules and expectations the licensee should follow, but these rules and expectations need to have a level of clarity so the licensee can focus on the needs of the consumer.
During my time at NSREC, I have been involved with 2 major projects; a review of Education in Nova Scotia and the Audit process. Both are very important to the Industry and to the public. The public has an expectation that their agent is knowledgeable and competent to represent them in probably their largest purchase. The Audit process is also important to the protection of the public making sure licensees are performing to a high standard of duty and care, but was definitely in need of review. This review has started, but in no means do I think it is finished. Having spoken to a few brokers and listening to licensees speak at functions, more clarification and common sense is needed in dealing with audits. I am hoping that I can have your support for another 3-year term to see these projects through, to better support our Industry while increasing the level of professionalism correlating to better protecting and serving the consumer.