View our Candidates for Election
March 30, 2017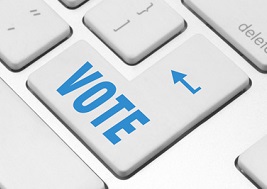 This year, we have four candidates for election to our Board of Directors. Meet the candidates by reading their bios below:
Sherry Blinkhorn, Broker at Blinkhorn Real Estate

Years licensed
18 years
Degrees / Designations
Adult Psychology and Social Work Diplomas; RCD Mentor; Business Leader of the Year Award, Pictou County Chamber of Commerce; Community Mentor Award from Big Brothers Big Sisters
Director / Committee Experience
Past President of Canadian Mental Health Association-Pictou Co Branch; Past Vice President Canadian Mental Health Association- NS Division; Director on NS Board of Directors for Schizophrenia Society; Director Pictou County Roots for Youth, Director on Pictou County Help Line, Director/Public Relations for Canadian Cancer Society, Pictou East Branch; Various Government Focus Group Committee Work
Biography
Sherry Blinkhorn, sole owner and Broker of Record at Blinkhorn Real Estate Ltd, has extensive knowledge and experience in the real property industry. Prior to selling real estate, she was a commercial and residential property manager for several years.
Licensed as a salesperson in 1999, Sherry initially amassed a solid volume of sales, including national recognition in 2002 and 2003 in the "The Presidents Gold Award" category with the Royal Le Page national franchise, for being in the top 10% for volume sales, and in 2004 received the "Platinum Award" for being in top 5% for volume of sales.
In 2005, she opened her independent real estate firm. It currently holds the licenses for five licensees. Three salespeople, an Associate Broker, and herself as Broker of Record. The company has earned a solid reputation for professional service to Pictou County residents.
Sherry holds a diploma in adult psychology, social work and has ample training in the mental health field. She has often commented that her studies and work in the health field is an asset both in her former property management career, and now in the organized real estate industry. In her opinion, the real estate buying and selling process can be a stressful time. Her caring and positive personality definitely helps to put everyone around her at ease.
She believes very strongly in contributing to her community and has extensive board experience. Described as "an advocate to the bone", she's been for years a strong and passionate advocate for the mentally ill, is the past president for the Canadian Mental Health Association, served on the N.S Board of Directors for the Schizophrenia Society, was on focus groups for government advisory panels, has worked with and trained others for the Pictou County Help Line, was the public relations director for the Canadian Cancer Society, Pictou East branch, sat on the Board of Directors for Roots for Youth.
Sherry even volunteered for a month in Israel, and after that, went to New Orleans to help re-build houses because of the Hurricane Katrina disaster. She says those two trips were "definitely life changing experiences".
She currently volunteers with the Palliative Care Society and actively works with Starr Dobson and her team at the Mental Health Foundation of Nova Scotia on a provincially wide initiative to change the way people think.
She has received numerous volunteer awards, including the "Community Mentor Award". At the Pictou County Chamber of Commerce Gala in 2012 Sherry received the prestigious "Business Leader of the Year" award, the first, and still the only female, to receive it. They described Sherry as someone "who always pays it forward".
Sherry has always encouraged a TEAM environment in her firm to ensure an atmosphere of professionalism, integrity and client service. This practice, plus her advocacy work background, positive attitude, honesty and hard work ethic would serve the Nova Scotia Real Estate Commission well.
Sherry believes she can bring the perspective and voice of small brokerages in rural areas to the NSREC Board of Directors. She is keen to build on and understand the Commission's rules and processes and to work to foster positive and constructive communication between the Commission and the brokerages they supervise, as they all work to best serve and protect the interests of Nova Scotia consumers.
---
Gary Morse, Managing Associate Broker at Royal LePage Atlantic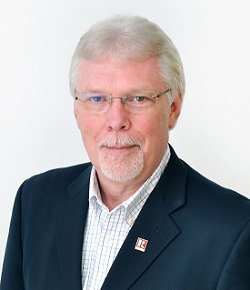 Years licensed
23 years
Director / Committee experience
Past President, Annapolis Valley Real Estate Board; Past President, Nova Scotia Association of REALTORS®; Past President, Canadian Real Estate Association; Past President, Eastern Kings Chamber of Commerce; President (current), Rotary Club of New Minas; Director (current), Kentville Development Corporation; and member of numerous committees
Biography
I have been involved in organized real estate throughout my entire career. I believe in giving back to a profession that has been very good to me. I have no interest in serving on a Board just for the sake of being there. My effort has always been to help make our organization and our profession better for the benefit of the REALTOR®.
As I finished my time at the Canadian Real Estate Association, I felt it was time to get involved on the other side of our business, the regulator side. I've served on the NSREC Board for the last three years. For the past two years, I've served as Chair of the Licensing Committee.
But where I think I might have the biggest impact is on the Forms Committee and the Audit Taskforce. I have felt for years that our forms are too long and convoluted and I'm committed to improving that situation. Secondly, I've believed that the audit process needs to much more straight forward … there needs to be more clarity for brokerages, brokers and agents. We are working on that at the present time.
In both of these areas there needs to be a balance between protection of the public and a process that makes it as easy as possible for brokers and agents to do business. I believe that with my experience I can make a valuable contribution to both of these initiatives and would like to serve another term on the Board so that I can continue that very important work.
I have been involved with many facets of real estate for the past 23 years, including owning my own brokerage (HomeLife Valley Realty) for 14 years before selling the business to Royal LePage Atlantic in 2008.
I am a Past President (2011/12) of the Canadian Real Estate Association and Chaired the Futures Implementation Team (FIT), a group which led a change management process within organized real estate in Canada. I was asked by two consecutive Presidents of the National Association of REALTORS® (USA) to serve as an international member on their Board of Directors.
Prior to a career in real estate I spent four years in accounting with a CA firm and a number of years in municipal government finance and administration.
---
Don Ranni, Salesperson at Royal LePage Atlantic

Years licensed
6 years
Degrees / Designations
Police Science Diploma from Holland College
Director / Committee Experience
Police Leadership and Management Development
Biography
I grew up in Cape Breton in a large Italian family, my grandfather emigrated from Italy when he was 12 years old. My grandfather started our family business that we still operate today in Sydney NS which was founded in 1976.
My father was raised an entrepreneur and started and ran multiply successful business along with numerous property developments. He developed & built the subdivision I grew up in & his efforts where recognized by the municipality when the name of the street I grew up on was called Ranni Crescent.
Growing up in this atmosphere I naturally wanted to start my own business and in 2000, I did just that I opened a Tanning & Aesthetics business called Island Tanning. I also partnered with my father & we opened and Internet cafe & computer store which also combined with a laundry matt called Surf N' Suds.
I become a father to a beautiful baby girl Hannah Michelle Ranni. This was my greatest accomplishment in life & Hannah grew up just like me immersed in the day to day operations of small business.
I attended CBU in Cape Breton briefly before leaving for Holland College and Graduating from the Police Science Program in 2004. I was a Municipal Police Officer with 3 departments in Atlantic Canada during which time I received Police Leadership and Management Development certificate from Dalhousie University.
I entered the Real Estate industry in 2011 & dedicated myself to serving my clients here in Halifax.
In 2012, I was married to Tia Ranni, the woman I met when I first arrived in Halifax 11 years ago, together we formed a blended family with amazing children Hannah Ranni, 17, Ilaina Price, 17, Ethan Price, 15 & our wonderful dogs, Duke, 7 & Zoey, 1.
---
Lanie Ward, Associate Broker at MacKay Real Estate

Years licensed
18 years
Real Estate Practiced
Residential, Multi-Unit, Commercial, New Home Construction
Director / Committee Experience
Health and Safety Committee for MacKay Real Estate
Biography
Alanna Ward, more commonly known amongst her peers as Lanie, was born and raised on the beautiful South Shore of Nova Scotia. Growing up on Cape Sable Island had a positive and lasting impact on Lanie. Her kind soul, friendly spirit, and infectious positive attitude all stem from her upbringing, and have made her the role model she is today.
A move to the Annapolis Valley in the late 80's to further her education saw Lanie meet and marry her husband, Dean. Lanie remained in the Annapolis Valley to raise their two sons, Cody and Kyle, and has played an active role, alongside her husband in their family construction business. Her involvement in the business afforded Lanie the ideal platform to gain valuable knowledge in various aspects of home building, such as: design work, the building process, renovation projects, preparing quotes, completing training programs including the Atlantic Home Warranty Program, value of quality workmanship, a strong work ethic, and the need for open, and honest communication.
Having experienced the procedure of buying and selling several homes, Lanie knew she wanted to enter the field of real estate and realized this dream in 1999 when she obtained her license. A love of the process, and a desire for further understanding of the governing rules and regulations led Lanie to attain her Broker's license in 2015.
Lanie's energetic and determined approach is fueled by her desire to serve her client's interests to the very best of her ability, setting a high standard for herself and those she comes in contact with. Through this type of professional approach, Lanie has developed a solid reputation for 'doing it right' that will serve her current and future clients well for many years to come.